Booth pricing
With both in-person and virtual fairs there are 3 price categories.
IN-PERSON JOB FAIR
A more traditional, in-person job fair, takes place at the Rajská Building at University of Economics and Business in Prague. The booths are placed according to the scheme below, and are separated into 3 price categories according to their location and size. The prices below are for one day of participation in the fair.
Price categories:
| | | |
| --- | --- | --- |
| Booth No. | Size of the booth space | Price per booth |
| No. 1-6 | 3×3 m | 78 000 CZK (excl. VAT) |
| No. 7 | 4×1,5 m | 78 000 CZK (excl. VAT) |
| No. 8 | 3×1,5 m | 52 000 CZK (excl. VAT) |
| No. 9-19 | 3×2 m | 52 000 CZK (excl. VAT) |
| No. 20-40 | 3×1,5 m | 33 000 CZK (excl. VAT) |
The price always includes:
a place for your booth within chosen price category
massive PR through all channels of our school (bulk emails, social networks, school web, sites of all faculties, posters at VŠE, posters at student dorms, in-school TV advertising)
a complete service before, during and after the fair (placing the stand, handing out photograhps etc.)
catering for up to 3 representatives of the company/institution
Price does not include additional services:
catering for each additional representative of the company / institution: 500 CZK / person
parking space in the premises of the university: 1000 CZK / parking space
logo projection on the matrix above the fair area on the day of participation: 3000 CZK
participation in the competition for visitors: 5000 CZK
Additional services can be selected in the reservation system when booking the booth, they will be invoiced together with the agreed price for the booth. In case of ordering additional services after the invoicing has taken place, it is possible to invoice the additional services separately.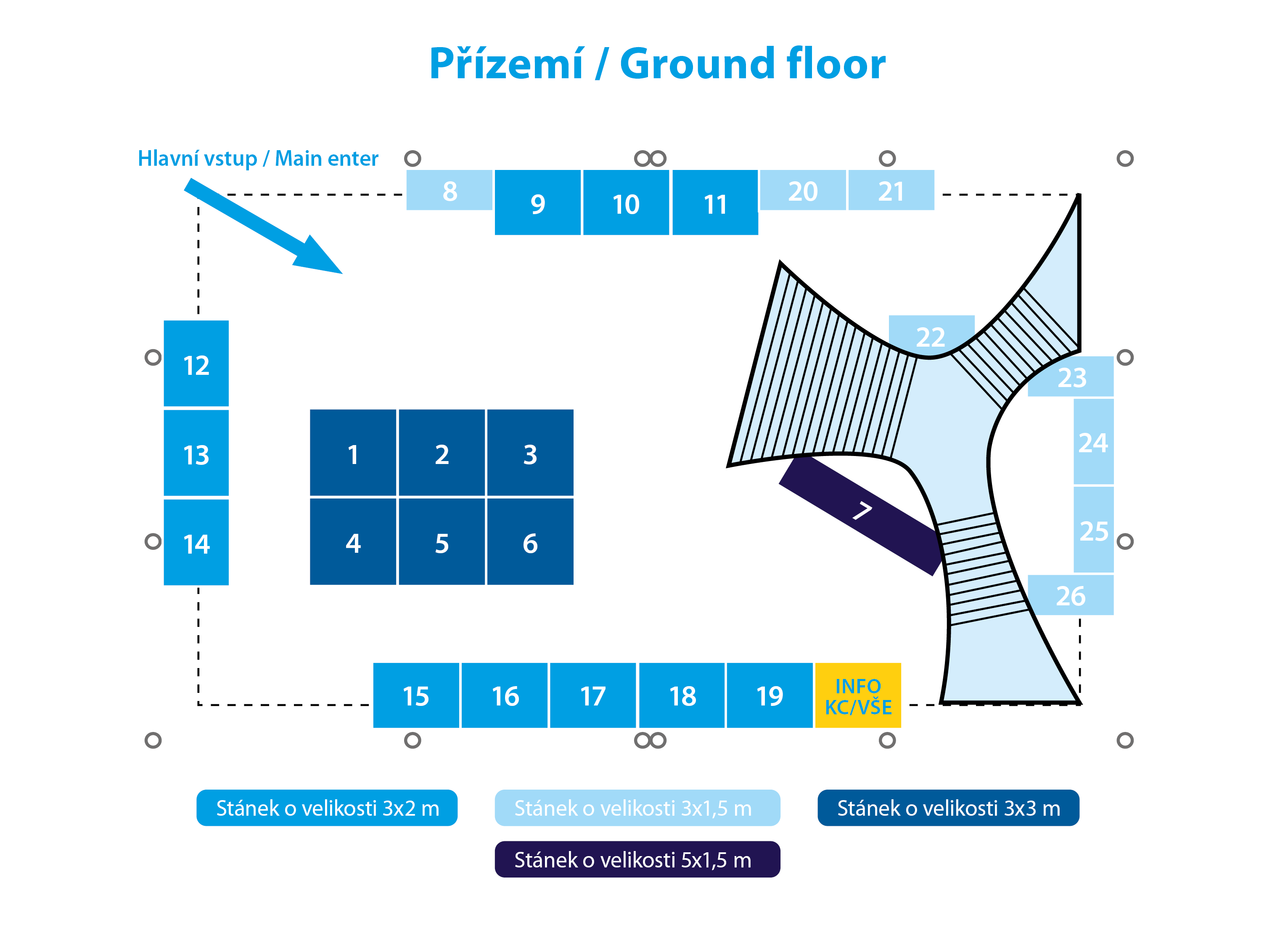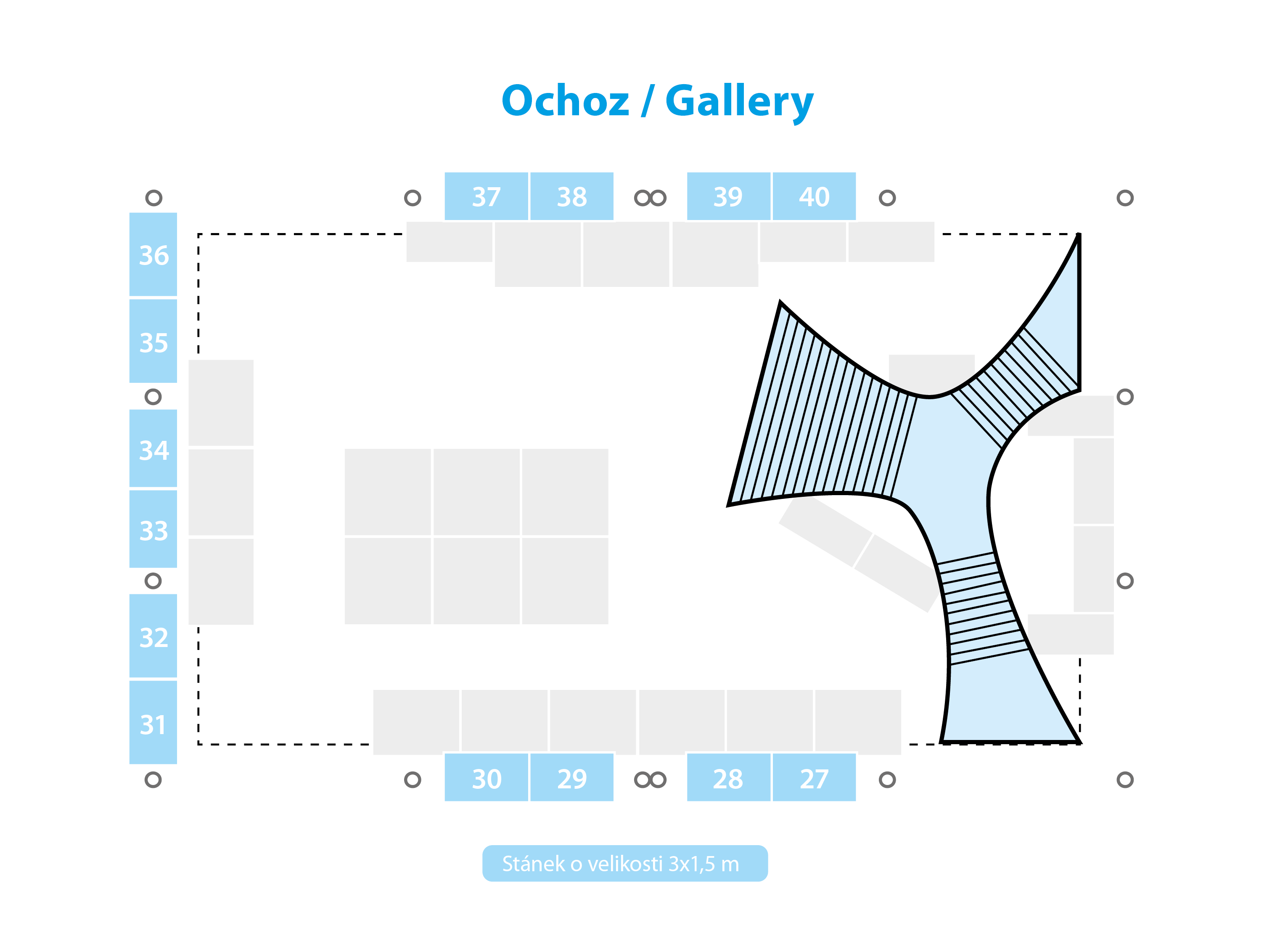 VIRTUAL JOB FAIR
The stands are strategically placed around the A, B and C islands. Every visitor spawns on a starting island. Each island is within a different walking distance from the starting island.
You can find the scheme of the booths on a map below:
Price categories:
Island A – 39 000 CZK (excl. VAT)
Island B – 33 000 CZK (excl. VAT)
Island C – 27 000 CZK (excl. VAT)
What is included:
a place for your booth within chosen price category (island A, B or C)
complete preparation of the virtual booth – there are 3 screens at each stand, to be customised according to your needs (you can send us the graphic content and we will take care of the rest)
massive PR through all channels of our school (bulk emails, social networks, school web, sites of all faculties, posters at VŠE, posters at student dorms, in-school TV advertising)
a complete service before, during and after the fair (placing the stand, handing out photograhps etc.)